Teaching the alphabet is one of my favorite parts of kindergarten! There are so many fun activities you can do that incorporate the ABC's. Knowing letters is the foundation of all good readers and writers. The more practice your kiddos get, the better!
I made some fun flashcards and coloring pages for my students to use to practice the alphabet.
You can pick them up for free by clicking the images below!
{some clip art by
DJ inkers
}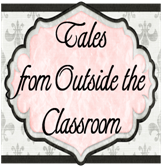 Pin It